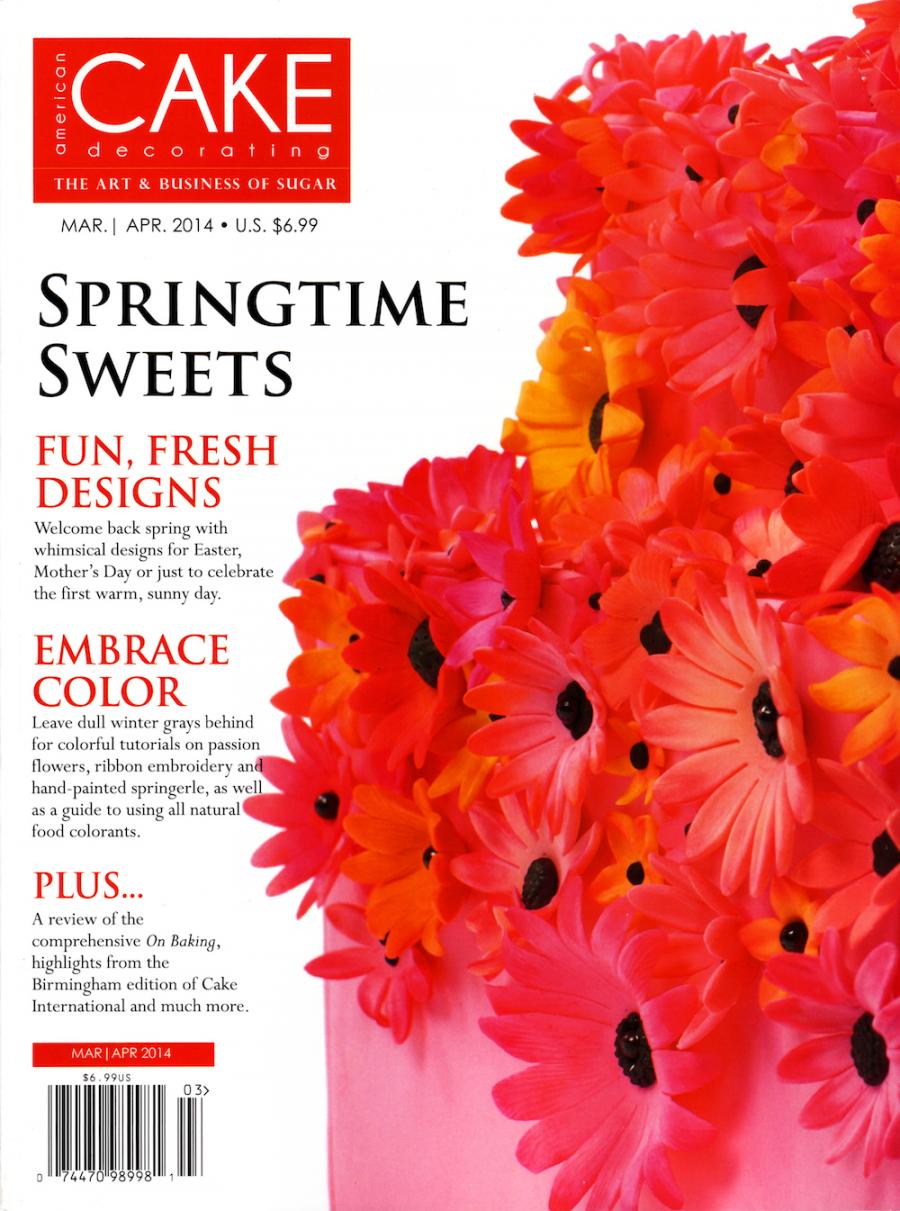 I was delighted to learn that my Flora Cake was featured on the latest cover of
American Cake Decorating
Magazine. The editors sent a few copies to the bakery today, and the cake looks wonderfully bright and happy, just like I envisioned when I first drew it in my sketchbook. 
Here's the inside showcase. I'm really glad they also featured my Painting Without Numbers cake. It's one of my favorite designs. 
My original concept sketch for the Flora cake. 
This is how the "Painting Without Numbers" cake began. 
Just for fun, here's a bonus shot of pro model Kristen Athena holding the Flora Cake during our look book photoshoot at Courtney Apple's studio.