We Deliver Cakes and Cupcakes in Philadelphia, PA
We deliver our award-winning cakes, cookies and cupcakes to many Philadelphia neighborhoods (see below).
Local Philadelphia dessert delivery is available Wednesday through Saturday. Our minimum order amount for most deliveries is $45.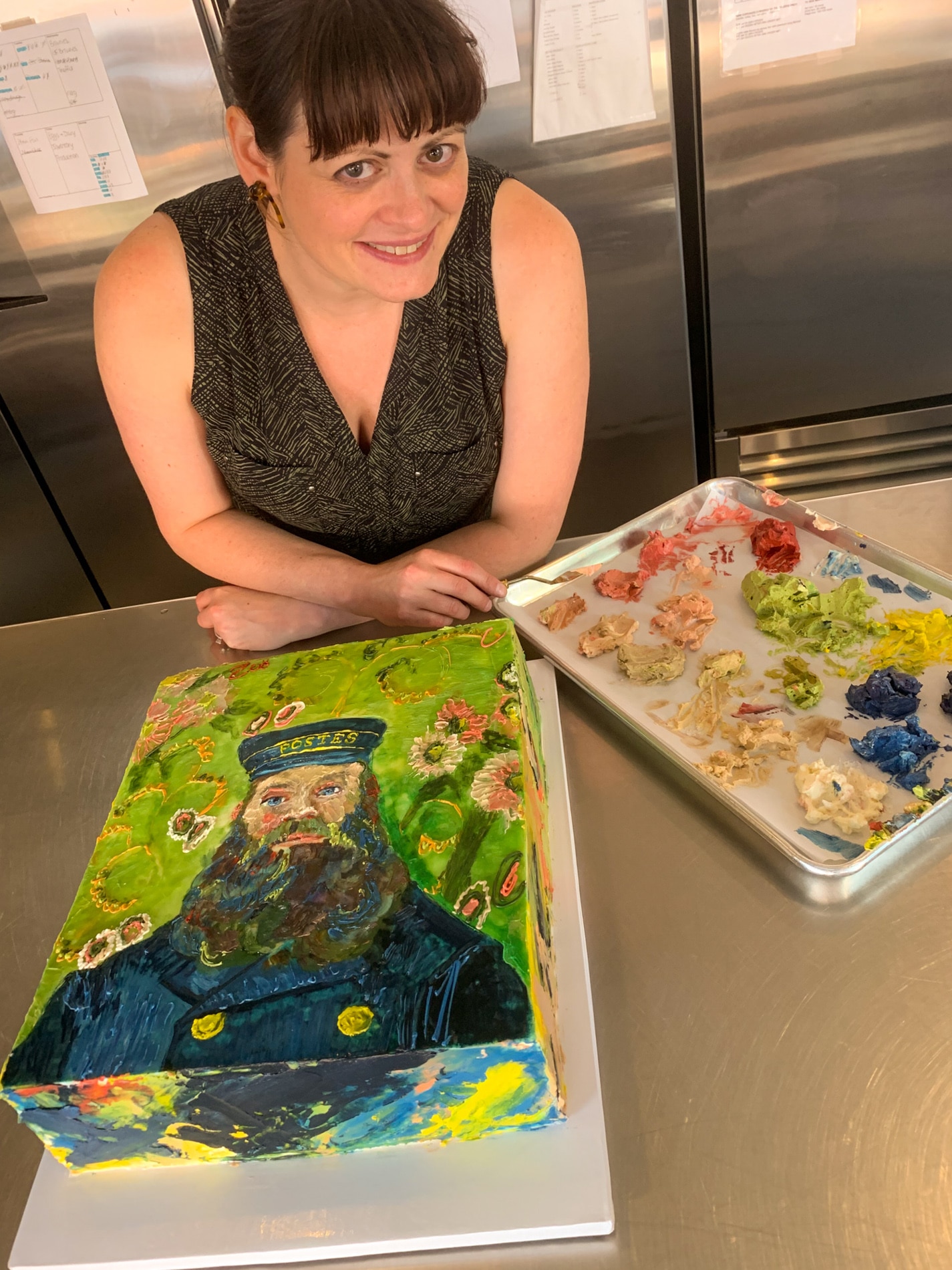 19125: $10
19101, 19102, 19103, 19106, 19107, 19108, 19109, 19110, 19122, 19123, 19134: $30
19104, 19130, 19146, 19147: $35
Old City: $30
Rittenhouse: $30
Northern Liberties: $30
Fairmount/Art Museum: $35
University City (UPenn, Drexel Campuses): $35
South Philly $35
Port Richmond $30
The Ritz Carlton: $30
The Rittenhouse Hotel: $30
Loews Hotel: $30
Westin Hotel Philadelphia: $30
Hotel Palomar: $30
Hotel Monaco: $30
Le Meridien: $30
University of Pennsylvania (UPENN): $35
Drexel University: $35
Temple University: $30
University of Pennsylvania Hospital $35
Pennsylvania Hospital: $30
Graduate Hospital: $35
Presbyterian Hospital: $35
Children's Hospital of Philadelphia: $35
Thomas Jefferson University Hospital: $30
Popular Wedding/Event Venues
Academy of Music
American Swedish Historical Museum
Arts Ballroom
The Barnes Foundation
Bartram's Garden
Bok Building
Cairnwood Estate
The College of Physicians
Colonial Dames
The Fillmore
The Franklin Institute
Glen Foerd on the Delaware
Hill-Physick House
Horticultural Center at Fairmount Park
Hotel Du Village
Inn at Grace Winery
John James Audubon Center
The Kimmel Center
Maas Building
The Mann Center
Morris House Hotel
National Constitution Center
National Museum of American Jewish History
Parque at Ridley Creek (Hunting Hill Mansion)
Pennsylvania Academy of the Fine Arts
Penn Museum
Philadelphia Museum of Art
Please Touch Museum
Pomme
Power Plant Productions
Ridgeland Mansion
Rodin Museum
Strawberry Mansion
Terrain at Styer's
Terrain at Devon Yard
Note about wedding and event deliveries: Please be aware that delivery charges are higher for large orders, and minimums apply for venues outside of Center City. Our availability for wedding deliveries is limited, so we recommend booking early!