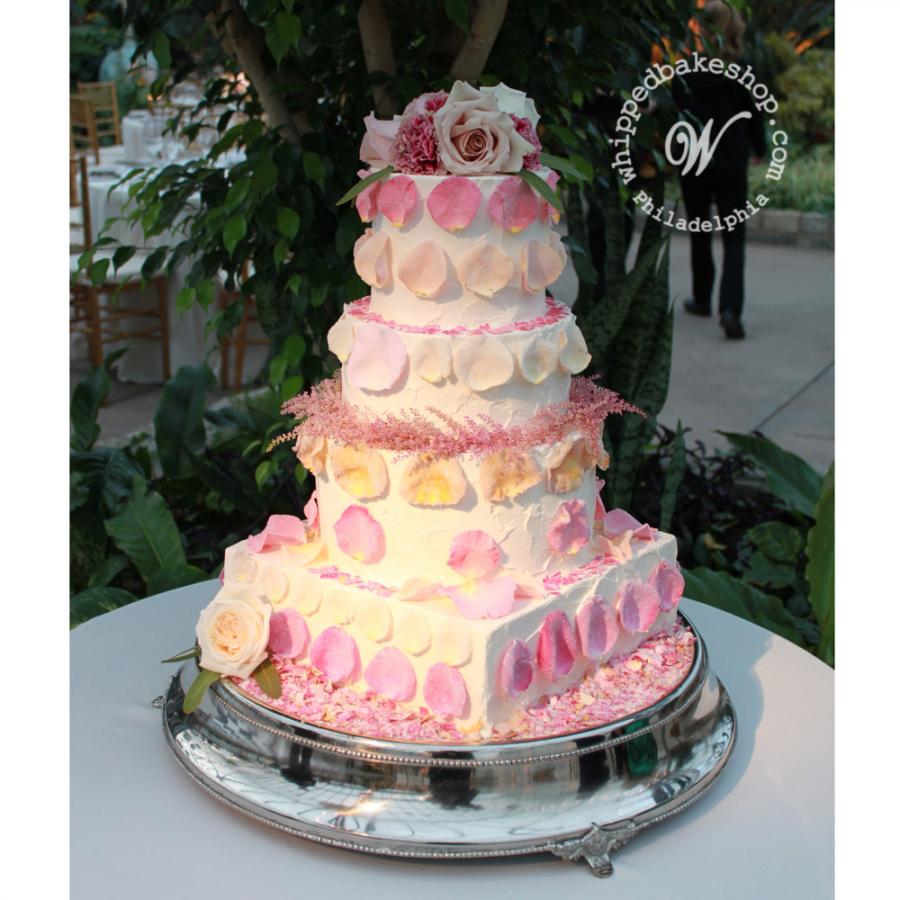 We made this wedding cake for a lovely couple, Simone & Rich, who got married at the
Horticultural Center
last week. All of the flowers were provided by the amazing florist
Sullivan Owen
, who helped me arrange them on site. 
What really makes this cake unique are the 100% edible and delicious candied rose petals that we prepared at the bakery. I had some last-minute inspiration and added crushed candied petals to the cake stand as well. Here you see the cake before Sullivan and I added the fresh flowers. 
A detail shot of the finished cake. The flavor was almond pound, with raspberry jam and passion fruit buttercream. Wowsers.
Here's a look at the cake before we added any petals. I really like the rustic buttercream texture.
Here's the original sketch concept I made for the cake. Congratulations to Simone & Rich! We had so much fun making your wedding cake. Special thanks to Christiane Lehman of
Truly You Events
and Ashley Gay of
Starr Events
for help with planning.